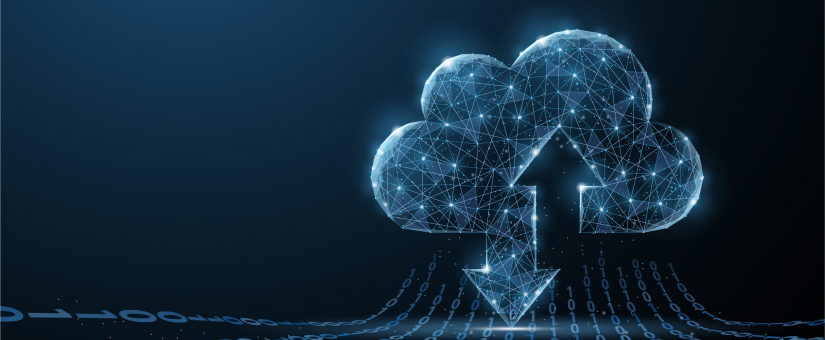 What to take into consideration when choosing a Cloud Core Banking System?
Having a core banking system based in the cloud has become almost indispensable in the financial services landscape today because it brings a host of advantages that can't be overlooked. A cloud-based system can help standardize the institution's infrastructure while simplifying existing processes, it will support the delivery of services more rapidly and improve efficiency while making savings at the same time. Simply put, cloud core banking is a prerequisite for becoming more competitive, more productive, and more profitable through technology.
But while on the path to digital transformation, finding the right technology partner is not an easy task, so what should financial institutions watch out for when choosing a cloud core banking solution? Several aspects should be analysed, making sure that the new solution will respond to all essential organisational needs. And while aiming to get the solutions that cover all these institutional needs, one should always check that the statement meets the reality and make sure that the core benefits are definitely there.
A good place to start is the use of API Integration. The possibility to plug-and-play third-party systems, integrating new features and building around the core banking system, one step at a time, is important because it allows institutions to adapt and be cost-efficient. Through APIs, existing solutions on the market can be rapidly integrated into the core banking system, based on ever-changing needs and particularities.
Next, it is important for the core banking system to be compliant with all standards and that all security requirements are met. As digital technology advances, the clients' demands are also growing. Customers want to know that their data and information are secure, so compliance procedures that function well can also help to gain a competitive edge. By adhering to the standards of regulators and authorities with clear and traceable processes, the focus of the institution will remain business growth.
And when it comes to compliance, one important feature for a core banking system is reporting – comprehensive, easily generated custom reports that the end-user can access at a click of a button will help keep track of the institution's development.
Functionality is a key factor in this analysis, of course – watch out for a software that has all the functionalities a financial institution needs – starting with lending operations, credit scoring, account opening, current and savings account management, accounting, as well as monitoring, analytics and document management, all tools ready to digitally transform the institution and ensure superior customer service.
Last, but not the least important is the ease of use of the core banking system. Look for an interface that is accessible, user-friendly, and customizable.
Implementing a cloud core banking system can be a challenge for any organization, but with all these requirements being taken into consideration, financial institutions can identify a solution that corresponds to their core needs, taking the next step to the future of digital banking and growing in the cloud.
If you found this checklist useful, we are ready to detail on the core banking system that checks all the above. Our all in one solution, QWare, is built to ease your operations with a one-step implementation.
If there are other aspects that you are considering, we'd love to hear from you. We are on the path of enhancing QWare at every step, keeping it in line with the dynamics of the environment we are navigating together.