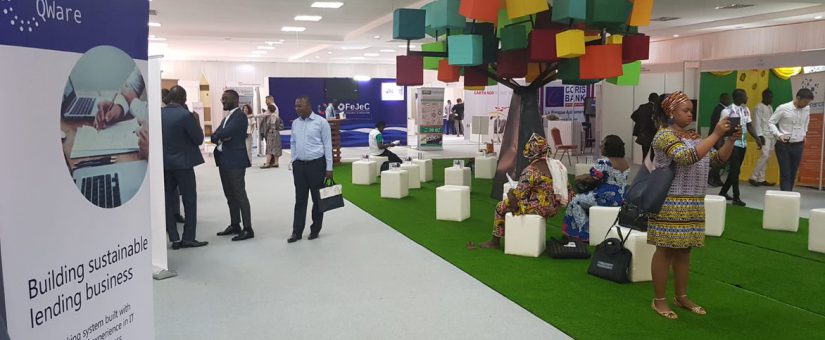 SAM 2019 (The African Microfinance Week) is a major conference dedicated to development of financial inclusion in Africa, held every two years in different countries on the continent. Stated by the organizers, "the main ambition of the SAM is to provide a unified African platform for exchange on the microfinance issues facing the African continent by bringing together all the professionals of the sector – investors, MFIs, researchers, banks, networks, innovators, governments and others".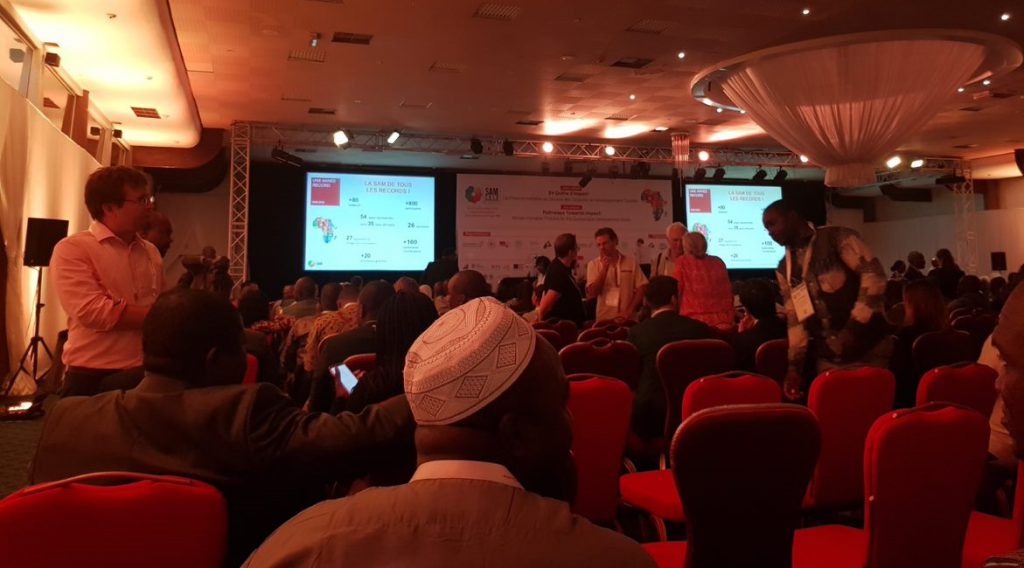 As part of our drive to facilitate financial inclusion through the technology we offer, we've joined hundreds of participants, companies and other stakeholders. with a similar aim at the International Conference Centre in Ouagadougou, Burkina Faso to support local initiatives with our international experience.
Three of our colleagues with in-depth experience on the African market have attended the conference and have presented our tailored innovation of the year – the software as a service core-banking system designed to MFIs and small banks – QWare. Built based on the Quipu Banking Suite, QWare covers all the needs of small banks and financial institutions, as it supports their lending and retail business operations. QWare is built based on over 20 years of experience in technical solution for banks and financial institutions of all sizes, which now comes with easier and faster access. Thus, the solution drove a lot of interests and discussions around the posibilities of the cloud core banking system, and QWare was shown at the Quipu booth to support understanding of the complex, and yet easy to use software.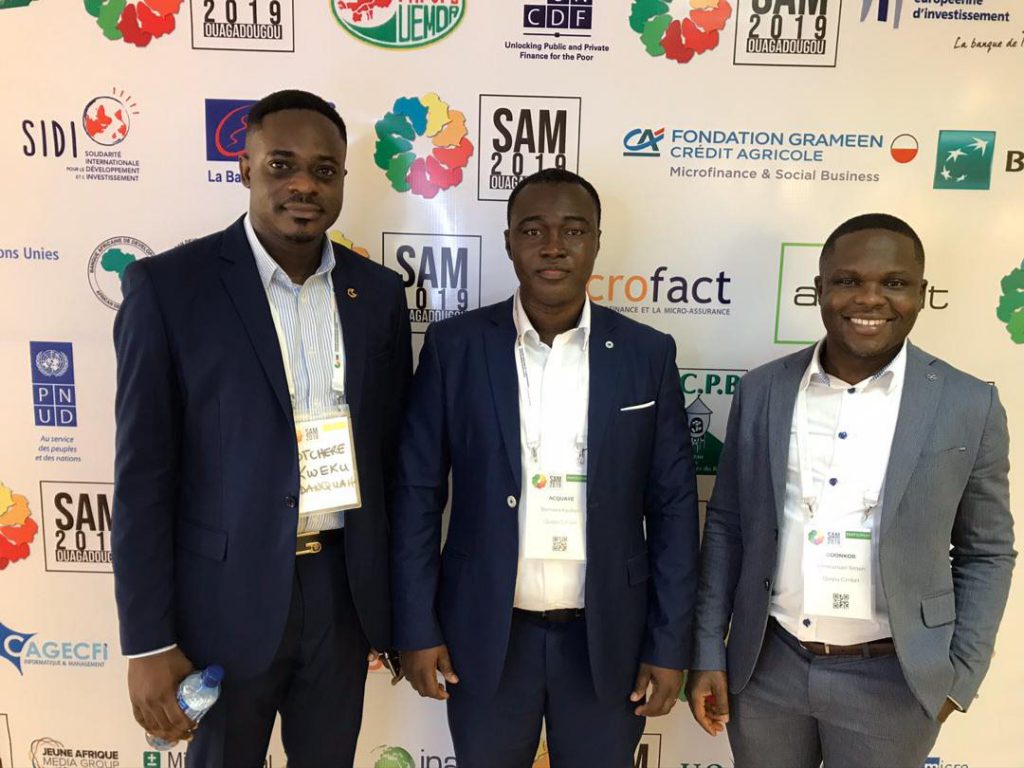 We have once again reinforced our believe that some key features are essential in offering a qualitative, customer oriented technical solution to support financial services access on the African market:
Digitization – the increase of interest is spectacular, and stakeholders all aim at having fully digitized solutions, thus reducing costs, having a stringer control on quality and facilitating access;
Mobility – on a market so wide, mobility is essential for a complete financial solution to support expansion activities in remote areas;
Payments solutions – movement of cash in remote areas can be optimized, while technical tools should support control and security of transactions, wherever and whenever they are made.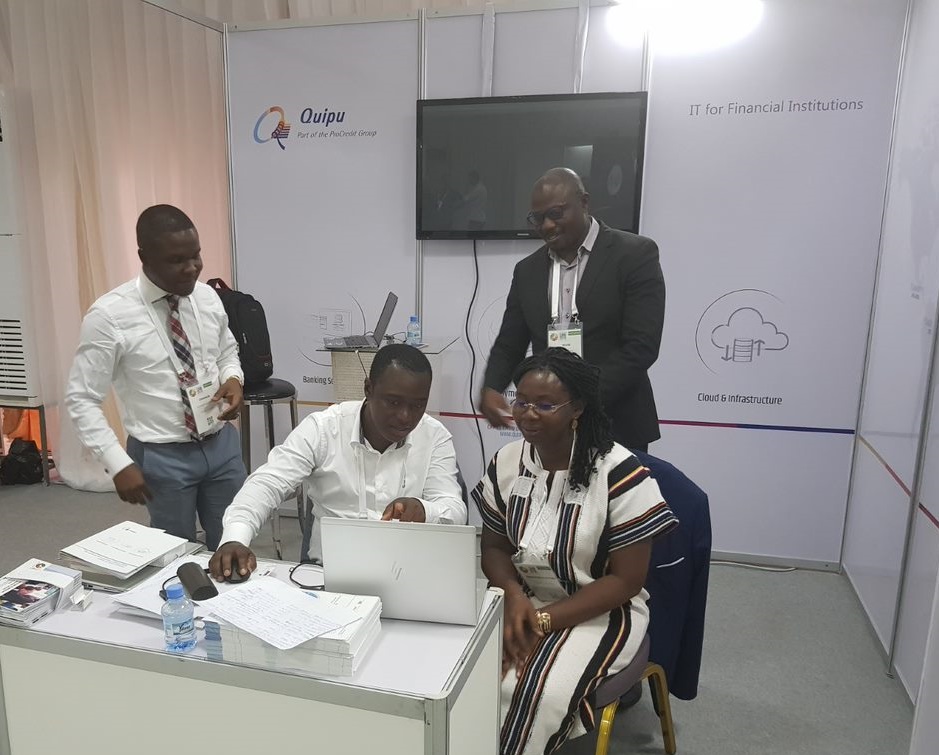 Of course, a week's discussions and interactions cannot be summed up in a short post-conference note. We do count, however, very much on taking the valuable feedback we have received and bringing it forward in enhanced services dedicated to the market. We also count a lot on our local presence in the African market, with our Regional Office in Ghana, to offer financial institutions counseling and technical support and bring our contribution to the development in the region.
We would like to thank the organizers and attendees for making SAM 2019 a successful event, and state how much we are looking to see everybody again to the next ones.