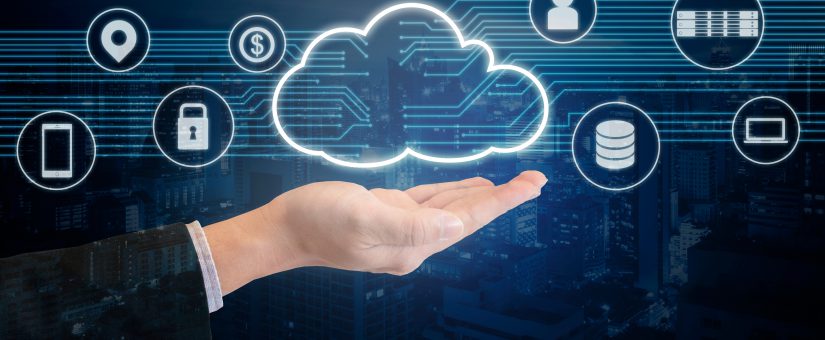 From the pre-pandemic reality to current and post-pandemic reality, we are witnessing a shift which takes place at full speed, with tremendous effort on both personal and business side, but which presents great opportunities to become the businesses we have always wanted to be in the first place.
The Covid-19 pandemic has drastically reduced offline communications channels, but it has not reduced interaction and our need of it. There is no getting out of the process of adapting to this new reality and plans and strategies are under serious reviews for almost all businesses.
With QWare, we have started the development trusting that a cloud solution is more efficient, less costly and brings faster time to market for financial institutions, and this year we have seen how fit this is to the current situation world-wide. This digital financial platform enables institutions roll out their digitalization agenda for enhancing financial inclusion, be it old or newly adopted, and it is a comprehensive digital transformation solution for most financial institutions, irrespective of their operating market, local regulations or the needs of end-customers.
Throughout 2020, we have spent a lot of time strengthening our capabilities of supporting organizations even further than providing this tailored software as a service, with completely remote solutions in all areas of our collaboration.
In adopting QWare, financial institutions are assisted remotely not only in managing clients, day-to-day operations and financial business altogether, but they receive, at the same time, the support necessary in the decision-making process. Our teams support the online implementation with the help of Office365 tools, such as Teams, and can remotely address all issues. We have added an API for the integration of the online tools for providing delivery channels, as well as out-of-the box integration with card processing and with digital wallets, which we supported in Ghana, for example.
In full pandemic times, we were brutally faced with the acute need and urgency of embracing these new channels. The pandemic impact in businesses was felt in each and every corner of businesses and in their core altogether:
Face to face meetings with the clients stopped, leaving room for remote onboarding approaches.
Online transitions have significantly increased in number, bringing the need to deploy strong security tools to protect clients and institutions from fraudulent attacks.
Online payments determine an increased need for adaptation of the merchants in order to survive the new economy structure, and users need to be simultaneously educated for the benefit, as well as instructed for efficient and safe usage of online e-commerce tools.
Collaboration and team management at the level of the organizations required reliable communication and task management tools, with an increased need in working from home, but delivering even more results than before because of such a demanding environment.
We have seen in 2020 how shifting toward cloud software helped companies implement the forementioned changes smoothly, as smooth as we could possibly expect in these circumstances – team collaboration moved from on premises to online, fully, completely, allowing for seamless discussions and interactions, document management, electronic signatures, decision matrixes and process flows that allowed for online analysis, decision making and easy formalization of these decisions. Likewise, risk and credit committees can be held in secure manner via online channels and easy and efficient collaboration is facilitated. With it, the management of client portfolio remains a strategic decision, based on businesses particularities and independent country situation, and does not anymore rises a concern for the actual tool.
With so many challenges in front, a fair amount of uncertainty and lots of other decisions to make, financial intuitions need a one-stop solution, with corresponding modules or integration possibilities to cover for most business needs and grant time and flexibility to address other stringent issues. We are confident that QWare is this tool and we are looking forward to discussing about it.
We won't and we can't stop being connected – in our personal, professional, and business endeavours we remain solution-oriented, as a way to respond to and counteract difficulties. Shifting from traditional to cloud core banking comes with high respect for the lessons years of banking and technology for banking has taught us. We are leveraging on our almost 40 years of experience, as well as on our innovation appetite to take services and software to the next level, and we are committed to support your easy journey of making this "new normal" simply…the normal way to do business.